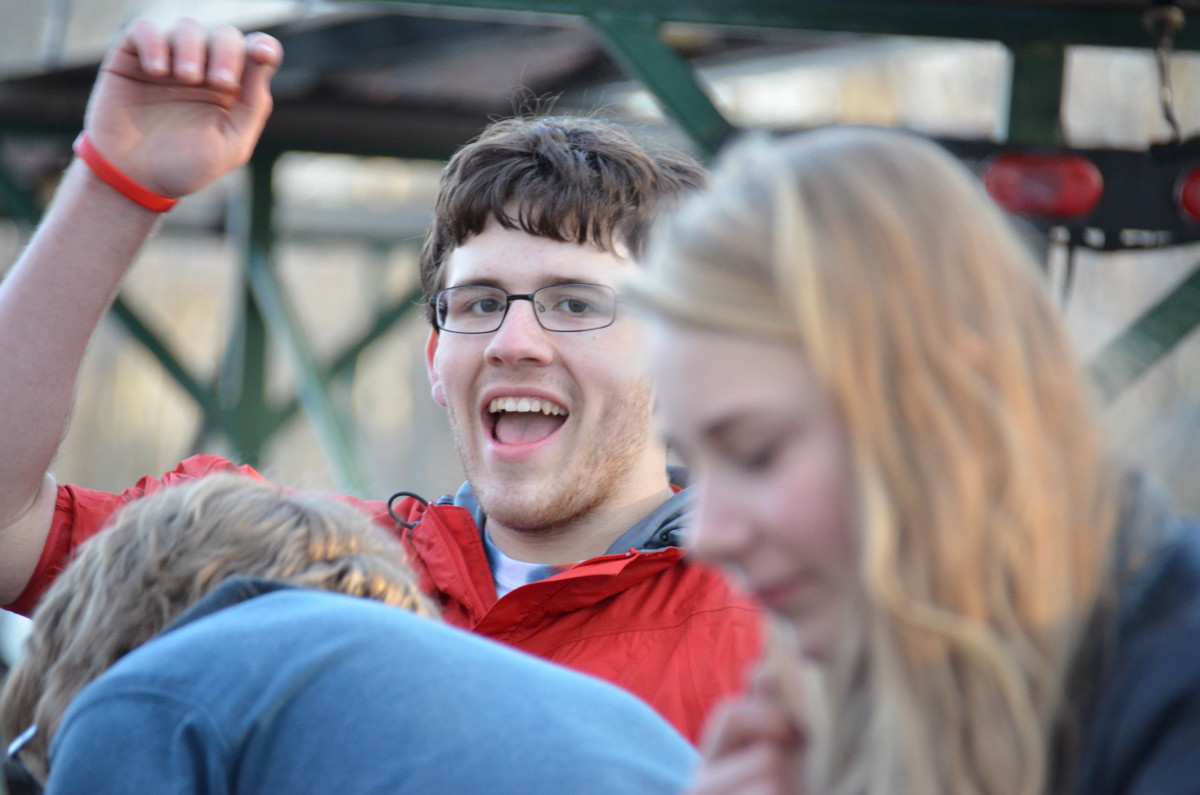 Beaver Creek Sculling – Become A Sponsor
Support Youth Rowing In Central Virginia
Thank you for considering making BCS a part of your philanthropy. We will be proud to feature the logo of sponsoring businesses on our website.
The Western Albemarle High School Rowing Team, established in 2006, has already greatly affected our student population. We have alumni members rowing for the University of Texas, Bucknell, University of Vermont, James Madison University, George Mason University, Sacramento State University and even the Marines! Our mission statement reflects our belief that anyone can become a rower, and that rowing builds powerful self-esteem in even the most fragile teenager. Rowing fosters leadership, healthy social networking, and fitness as well as providing educational opportunities through scholarships. This Fall two of our seniors signed NCAA letters of intent for Division I with Notre Dame and the University of Virginia. It is important to note that, while we enjoy the endorsement of the Western Albemarle High School, we do not receive any funding from the school to support our endeavors.
Through the support and generosity of our parent base, volunteers, coaches and friends in the community, the program has grown incredibly in ten short years and is recognized by the US Rowing Association. We are also members in good standing of the Virginia Scholastic Rowing Association. In May, 2009, we opened the boathouse on Beaver Creek Reservoir. We raised over $100,000 and paid for the entire project without any funding from the County or the school. We held raffles, flea markets, ergathons and sold bagels for three years to raise over $30,000 to install a floating dock and purchase a trailer to attend regattas.  Since then, we have raised additional funds, expanding our fleet to include two new quads (one of which was rowed by the US Womens Olympic Team to a silver medal at the Pan Am Games) and a new double; all as a result of generous private contributions.
Our program is open to all Western Albemarle students, regardless of ability to pay to participate, and offers the opportunity to learn teamwork, discipline, commitment and other empowering life-long skills. Since its inception, the team has operated as an all-volunteer organization, including the coaches.
Our rowers pay a seasonal registration fee to help offset some of the operating costs of the program. The fees cover approximately 60% of the fixed operating costs and our fundraising efforts cover the remaining 40%. However, our operating costs do not address some of our current needs or dreams to grow the program:
Sculls – Currently there are not enough seats to put every athlete in the best boat for their talent and weight class. We need at least four more sculling boats – a double, two singles and another quad. The cost of these boats ranges from $5,000 for a single in good, used condition to $25,000 for new, top of the line quads.
Ergs – These rowing machines are an important part of our success on the water and in winter provide fully 70% of our training program.  They have now become the standard throughout the global rowing community; some of the best college programs in the US have one erg practice every day!  Therefore, we need to maintain a good ratio of ergs to rowers and are always looking to add more to our inventory.  For optimum conditioning of our athletes, we need an erg for each rower. New ergs go for $1,100 each, and on occassion can be purchased used for approximately $800.
Please consider providing sponsorship support to further the sport of our your rowers. Kindly let us know if you have any questions.
With sincere best wishes,
Myriam Pitts
Founder
For further information, please contact Coach Craig Redinger, ctredinger@gmail.com