2017 – 2018 Capital Campaign
Donate To Support Western Albemarle High School's National Champion Rowing Team
Double your Impact! Challenge from anonymous donors within our rowing community to match their contributions of $30,000 by March 1, 2018. 
UPDATE:  We have already achieved 80% of this first goal!!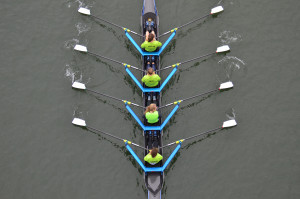 Beaver Creek Sculling has launched a $200,000 capital campaign to support WAHS Crew for the next 3-5 yrs. Your contribution will help the team:
Provide scholarships
Update the fleet with 6 to 8 new sculls, including quads, doubles, and singles
Add a third electric-powered coaching launch and upgrade existing two launches
Purchase other critical supplies including new oars, new rowing machines (ergometers), towable trailer for regattas, improved facilities around dock, etc
Additional potential benefits for donors
Naming rights for 10 boats available for significant donors ($10,000+)
Sponsorship opportunities including corporate logo on website, boathouse, trailers
Multi-year giving welcomed; please contact us
Donations can be made online by clicking the Donate button at the top of this page or by check to Beaver Creek Sculling, P.O. Box 55, Ivy, VA 22945.
For further information, please contact Head Coach Craig Redinger at ctredinger@gmail.com, 434-409-4994, or BCS President at bcsboathouse@gmail.com
Beaver Creek Sculling is a 501c3, tax-exempt organization 100% dedicated to supporting the Western Albemarle High School Rowing Team.